Follow on Twitter @yourboyham11
Like on Facebook What's The Action
---
Booker and Russell face off in Brooklyn. The Thunder's big three route Giannis. And the Lakers bench highlights a magical night for a LA. It's the Ham's Hoops Roundup for Wednesday, November 1st. Let's get it…
---
Scores from Tuesday, Oct. 31st:
Sacramento 83  –  Indiana 101
Phoenix 122  –  Brooklyn 114
Oklahoma City 110  –  Milwaukee 91
Detroit  –  LA Lakers
---
Sacramento 83  –  Indiana 101
Domantas Sabonis continued his strong start to the season with another triple double (12/16/5) on 5-6 shooting. He's now averaging 13/11 on the year, hitting 67% of his shots, and along with Oladipo is continuing to make that Paul George trade look less and less insane by the say.
De'Aaron Fox (18/5/4) played well off the bench in the loss and showed some real flashes.
---
Phoenix 122  –  Brooklyn 114
Really fun showdown in Brooklyn between two of the most controversial guards from the 2015 draft class. 32/7/4 with 5 threes on 11-22 shooting from Booker to outlast 33/6/4 on 11/21 shooting from Russell.
One of the most fascinating things about the NBA is to watch the competing career arcs of two similarly positioned players. Not necessarily rivals. Easy as it is to use the term, you want to save it for situations involving direct competitiveness or some level of animosity. And until guys accumulate a number of notable battles and/or face off in the playoffs it's tough to label it a rivalry. I'm more referring to guys of the same ilk (guards, wings, big men) drafted around the same time and watching their respective careers unfold.
The 2015 Draft gave us two great comps. One, Towns and Porzingis, will define that draft and might well define the league itself over the next decade. Two big men, two franchise players, two guys fully capable of and seemingly on their way towards Top Five Player status in the NBA. But they're two safe bets.
The comp that's sneaky intriguing is Russell and Booker. Two supremely gifted scorers capable of running an offense or playing off ball and who play little to no defense. Two guys who, be it by injury or by whatever is going on with Eric Bledsoe right now, lost their presumed veteran backcourt running mate and have now been handed the keys to young, bottom-dwelling teams. Two guys who started as top 15 prospects out of high school and have reached very similar points here by taking drastically different paths.
Booker goes to Kentucky, lives in the shadow of Towns, WCS, and the Harrison twins, plays mostly off the ball, breaks through later in the season and in the tourney, climbs his way into the top 15 of the draft, goes to this Phoenix team that had just semi-cleaned house, breaks out late in his first season, develops into a lethal scorer on a bad team.
Russell goes to Ohio State, is immediately given control of the offense, looks amazing for most of the season, is considered a top three pick, gets throw into this wild Final Kobe Season with LA. Has the Swaggy P snitching incident. Gets a new coach in Luke Walton. Finally starts to blossom late last season. But never fully feels like he fits in LA. Then basically gets tossed to Brooklyn in what is basically a salary dump to clear room for Lonzo and eventually possibly LeBron.
Now they're both the de facto franchise guys on two young, bottom tier teams that are taking two wildly different approaches to rebuilding. Phoenix is a structureless organization that just fired they're coach and sen their best player home because he requested a trade. They're basically running a bootleg version of The Process – drafting super young, super raw talent while trying to get back to the lottery again in hopes that a few of these guys hit.
Brooklyn, on the other hand, is still dealing with the fallout from the Boston trade – they're trying to win with what they have and acquiring talent by taking on vets on bad contracts and acquiring more NBA-ready rookies with later draft picks. But they also now have structure with a smart GM in Sean Marks and a great young coach in Kenny Atkinson.
It's gonna be fascinating to watch these two develop over this season and the next few in their respective situations. Russell has the structure in Brooklyn and a team with no choice but to win now. But Booker has the talent to grow with and will likely find himself alongside a super-talented rook like Doncic/Porter/Bagley/Ayton/etc next season. Watching which matters more for two very similarly talented and similarly flawed players is gonna really, really interesting.
---
Oklahoma City 110  –  Milwaukee 91
Melo and PG poured in 37 together.
Russ notched a near triple double (12/10/9) in 27 minutes. Steven Adams went for 14/11.
And the Thunder mad quick and easy work of a Bucks team that got 28/8/3 from Giannis and absolutely nothing else.
Giannis did at least snatch Melo's soul for a quick moment last night.
Speaking of quick and easy work, this comparison seems apt.
Andre Roberson hit two free throws. An undoubtedly huge accomplishment.
And Melo celebrated with a big thicc old Halloween meal.
I still don't know how the Thunder are sitting comfortably on a plane after their plane nose was caved in by an alien last week.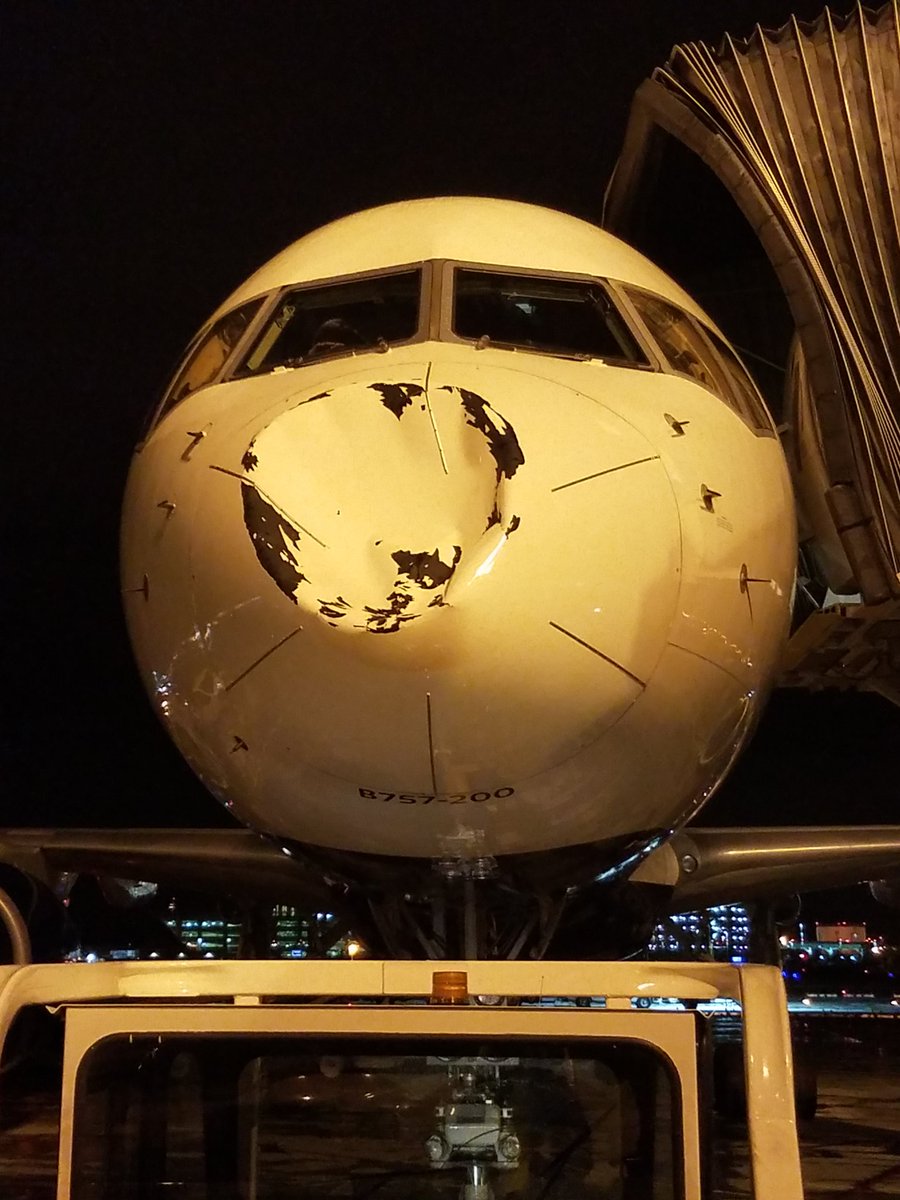 ---
Detroit 93  –  LA Lakers 113
The Lakers had seven players in double digits last night, led by Julius Randle (17/7/3 on 7-9 shooting) and Kyle Kuzma (16/6/3 on 6-8 shooting) off the bench.
Lonzo made some Lonzo passes.
Brandon Ingram filled it up with 13/5/6/4.
And the Lakers finished off a big night for Los Angeles with a 20 point romp.
---
Around The NBA
Fresh off back to back "wait is KP too good for the Knicks to tank?" and "holy shit do we have to raise his ceiling already?" games, Kristaps unveiled what I guess is supposed to be a Halloween self-costume in what I know will be the defining pictures on Knicks Twitter for the foreseeable future.
---
And that's it. Weak recap today. But a big one coming tomorrow.
MONSTER night in the NBA. 12 games on the slate. Only a few standout matchups on paper – which usually means we're headed for some very unexpectedly fun games.
All eyes will and should be on Game 7 of the World Series tonight. But I'll be up late recapping all the NBA action to catch you up in the morning.
See you back here tomorrow.
Schedule for Wednesday, Nov. 1st
7:00   Milwaukee  @  Charlotte
7:00   Indiana  @  Cleveland
7:00   Atlanta  @  Philadelphia
7:00   Phoenix  @  Washington
7:30   Sacramento  @  Boston
7:30   Chicago  @  Miami
8:00   Houston  @  New York   (ESPN)
8:00   Orlando  @  Memphis
8:00   Minnesota  @  New Orleans
9:00   Toronto  @  Denver
9:00   Portland  @  Utah
10:30   Dallas  @  LA Clippers   (ESPN)
---
---