Follow on Twitter @yourboyham11
Like on Facebook What's The Action
---
---
Scores from Tuesday, October 3rd
(Home team in CAPS)
Brooklyn 115 – NEW YORK 107
Chicago 113 – NEW ORLEANS 109
Phoenix 114 – PORTLAND 112
Houston 104 – OKLAHOMA CITY 97
LOS ANGELES 98 – Toronto 84
---
This Will Take Some Getting Used To
And while those four were happy to move on, at least one New Face in a New Place All Star might possibly kind of still be bitter about the move
---
Happy GM Survey Day!
Before we jump into the highlights of last night's game, just a quick reminder that today is GM Survey Day, one of the sneaky-fun days of the NBA calendar year where the league polls all 30 GMs on everything from who will win the title to player to start a franchise to best schematic coach. Gonna dive into that as it's own blog after this. Big, big day ahead of us.
On to the games…
---
LOS ANGELES 98 – Toronto 84
MILOS MANIA!
Milos Mania has already taken the NBA by storm. The vision, the anticipation, the creativity. It's beautiful. Simply, stunningly beautiful. And it's going to be an absolute treat to watch Lob City finally have a real point guard you get it because the had Chris Paul just wanted to make sure I wasn't the only basketball blog to check that joke box today.
I like to think of myself as someone who doesn't get carried away after one game/one highlight real. In reality I get carried away very easily so let me stay on brand here and say that I am all in on the addition-by-subtraction, Ewing Theory, burnout factor, etc, etc on the CP3-less Clippers. They're significantly more well rounded– health concerns aside–after adding like nine new guys. They have shooting at the wings. They've got a number of plus defenders. They're singularly focused around Blake and DeAndre. All of the pressure from the last five years is off of them. Expectations are low. Milos's passing already looks contagious. Jerry West is a team-building savant. Doc Rivers whining and screaming aside I think this could end up being one of the most fun teams in the league – and maybe one capable of sneaking to the 5-6-7 range in the west behind the big four.
Speaking of…
---
Houston 104 – OKLAHOMA CITY 97
Three of the biggest New Face New Place guys on display last night. No Russ for OKC… and also, you know, preseason… so it's tough to take anything away from this game from them. But it was cool to see Melo and PG look ready to go in their Thunder debut.
But the real story was Harden, Paul, and the Rockets raining 24 of 55 threes last night. Just an outrageous display of shooting from a team that, wild as it is to say, could easily surpass their own NBA record for threes this season. Lot of Rockets talk to save for the NBA preview so I'll leave you with the highlights…
Also good to see that neither Chris Paul, nor Andre Roberson, have changed one bit. God damn it's good to be back.
---
Brooklyn 115 – NEW YORK 107
Little baseball talk here… I don't know if you've heard, but the Yankees have 27 rings. 27 rings bro. I'm not a "27 rings bro" fan, but there are plenty, PLENTY of fans who say it. Ironically enough, the people who make fun of "27 rings bro" actually say it more than the actual Yankee fans. But that's besides the point.
The point here is that I'm a little worried that posting "Seven foot three" on every Kristaps handles highlight is turning into that. Look I love my large adult son more than life itself. I'm ready to fight for him to be on that "Build a franchise" list from the GM survey above. But I'm also here to say that let's cool it on the 7'3″. He doesn't have crazy handles for a 7'3″ guy anyway. He just has crazy handles period. He is a unicorn and a superstar and my tallest, most skilled son and I love him. By the way…
7'3″
Frank Ntillmatic scored his first NBA (preseason) points
Mark my words, SLAM. You will rue this day…
It's okay though. Frankie Ntillmatic has a cover of his own.
D'Angelo had a nice debut for Brooklyn with 19-4. Sure he might not play against a team that forgets he's a lefty every game. But I'm still very high on a redemption for The Snitch this season.
Sure… yeah sure why not…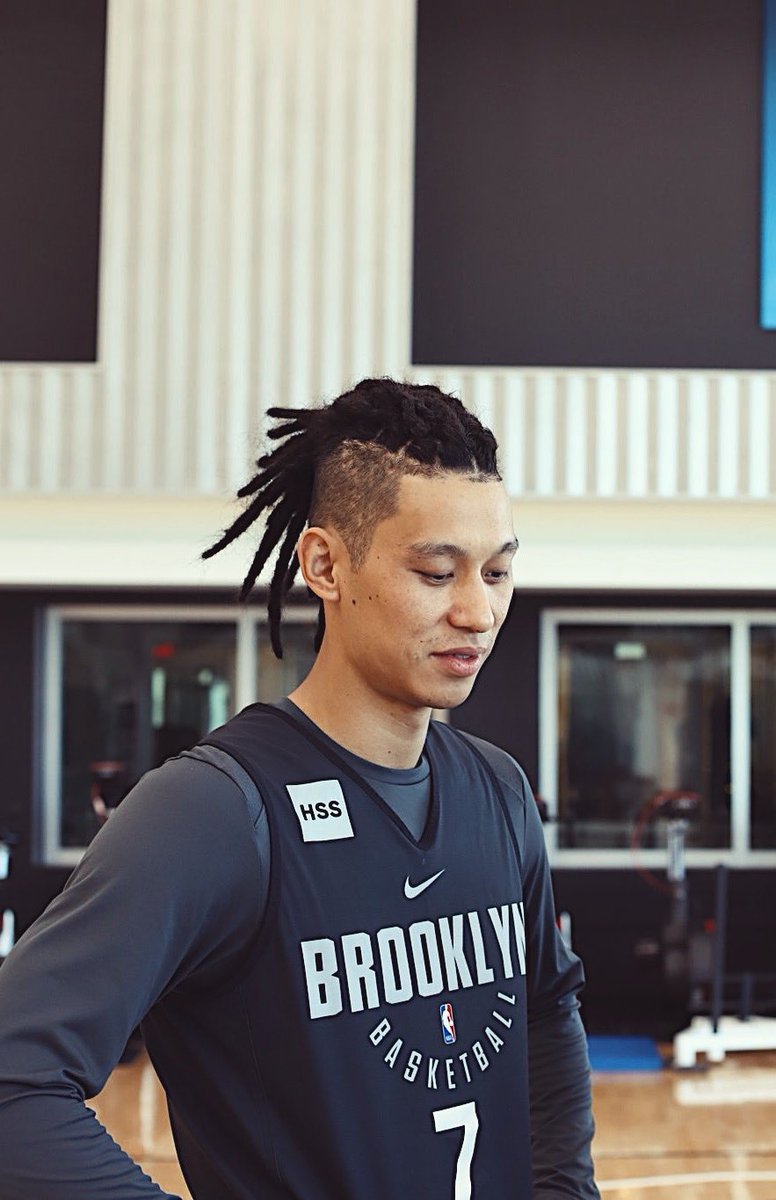 ---
Phoenix 114 – PORTLAND 112
Don't do it Ham don't do it Ham don't do it Ha–
WHO? MIKE JAMES!
I hate myself.
Also Devin Booker… still a bucket getter
And Jusef Nurkic… still a beast
---
Chicago 113 – NEW ORLEANS 109
Boogie and AD. At worst, two of the three most talented big men in the NBA. On the same team. Yes, that's still a thing. They're like the 9th most famous teammates now in the NBA. Absolutely wild.
---
And I leave you today with a nice reminder from the basketball community. In these turbulent times… in the face or terrorism, disaster, and evil… it is love that will see us through. Love will always win out.
The love for a dog…
Or the love for that squash…
See ya tomorrow folks!!
---
---