Follow on Twitter @yourboyham11
Like on Facebook What's The Action
---
---
It's absolutely fascinating to see millionaires and billionaires live out their weird little fantasies in the public eye. I'm not talking about the deranged, sadistic, sexual things that happen behind closed doors at an Eyes Wide Shut party that accidentally get revealed. I'm talking about the lighter, childish dreams that they want us to see. I'm talking about the guys who made an absolute fortune, usually in tech, who just want to dress up like Batman and drive around the city like they're a Make-A-Wish kid. Or the Australian businessman Clive Palmer who wanted to clone a dinosaur and make a real life Jurassic Park but couldn't and instead settled for an animatronic dinosaur park that he called Palmersaurus. Seriously, he called the park Palmersaurus.
The most normal example of it all is probably Steve Ballmer, who bought and wildly overpaid for the Clippers simply because he wanted to dunk a basketball in front of a crowd and cheer courtside like a maniac.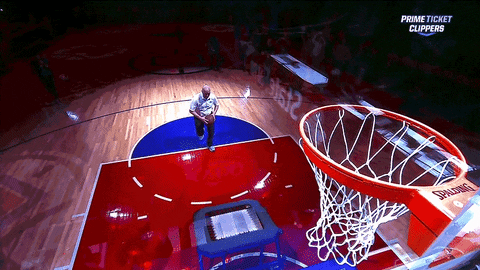 Jack Ma here isn't the weirdest example. But I'd be lying if I didn't at laugh out loud at the thought of how serious he is about his MJ routine.
Like, you know Jack Ma has been working his ass off for years and years and years to get to where he is. 18 hour days. 7 days a week. No vacations. Tireless work ethic. Ruthlessly competitive. Laser focused.
But every once in a while… when it's late at the office… and he's hit a wall… and he needs a break… he unlocks a secret drawer at his desk, pulls out a Walkman from 1997, maybe even slides on a white glove and a fedora, and throws on one single song from the Thriller album while allowing himself five solid minutes of daydreaming about performing with Michael on stage before shutting it off and getting right back to work.
And after years and years and years of thinking about it, Jack Ma finally just said fuck it. He custom made his costume. He detailed the stage and programmed the lights and checked the audio quality ten times over. And he went out there and put on a goddamn show for his employees. Except it wasn't for them. It wasn't for the employees of Alibaba. It was for him and him alone. He danced his heart out like he was back in his office with nothing but him and his '97 Walkman. And not only did he nail it… he knew he nailed it. Just look at that smirk.
Jack Ma lived out his fantasy for the whole world to see. And god damnit was it spectacular.
---
I don't know if I'd call this Copperfield-esque… but hey man, it's your show.
---
P.P.S.   You already know I have MJ on rotation for the rest of the day. It's a wrap.
---
P.P.P.S.   Bill Gates jumping that chair to show off his athletic prowess doesn't really count as a weird billionaire fantasy but it will make me laugh every single time.
---
---