Follow on Twitter @yourboyham11
Like on Facebook What's The Action
---
---
Newsday  —  Mike Francesa still plans to leave WFAN in December, but on Tuesday he left the door wide open to rethinking that plan in the wake of last week's arrest of morning co-host Craig Carton.

"I will not turn my back on the station," Francesa told Newsday. "Let's see what the fall brings. I haven't talked to anybody, but I know there are conversations ahead."

Carton's indefinite suspension immediately prompted speculation that Francesa might be asked to stay on so that executives would not have to deal simultaneously with potential openings on the FAN's two most important shows.

"I understand the question; it is fair," Francesa said. "Right now there is nothing to report. The plan remains in place."

Francesa would have been subject to criticism had he changed his mind absent the Carton news, given the long buildup to his departure. But now he could remain on the job in the name of helping the station through a programming crisis.
---
I'll admit here, I'm not a student of history. Don't get me wrong, I'd like to be. I've recently gotten back into the whole "reading books" thing, and after I finally finish the ESPN book I'm taking aim at the WWII era. You know, what with Nazi's being both figuratively and literally hot in the streets.
Anyway…
I'm mentioning that because the first thing I thought of when I saw this story yesterday was WWII. No, not because Craig Carton scamming a few idiots (Yes, idiots… Carton's scheme being fucked up and illegal doesn't change how stupid it is to buy into an inherently shady ticket resale business run by a neurotic sports radio personality.) is in any way comparable to the Holocaust.
But because of Winston Churchill.
Churchill just could not stop serving the people of the United Kingdom. The same way that Mike just can not bear the thought of not serving the Mongos of the Tri-State area. Even after Churchill's resignation in 1945… even after Clement Attlee and the Labour Party a.k.a. when Boomer and Carton began to rise in prominence and influence at WFAN… even then, Churchill continued to serve as the leader of the opposition. And when it seemed his time may be up… when it seemed it was the end for his career… the Mongos excuse me I mean the British people needed him. They needed that lion. That rock. That man who represented everything that was, is, and continues to be New York Spawts the United Kingdom. And what kind of man would Churchill be to turn his back on WFAN Sports Radio 66 and 101.9 FM WFAN Newwwww Yooooork  mother England.
Mike is Winston Churchill. He is the man that saved democracy sports radio and fought off the Nazis the podcasts. And yeah, I think Mike knows a thing or two about Queens…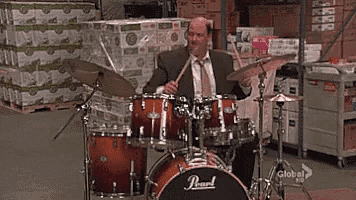 He's a stubborn, ruthless, hardened old man. But goddammit that's just what WFAN needs at a time like this. Mongo Nation needs him. The British people need him. The Fan needs him. Goddammit the world needs him. And Mike will always be there to answer the call…
…from Tony in the Bronx. What's up Tony?
EY MIKE FIRST TIME LONG TIME. Mike, I wanna talk about the Yankees today Mike. Joe Girardi with this Bullpen, Mike. HE DOESN'T KNOW WHAT HE'S DOING MIKE! 
---
P.S.   I'm sure there's a few flaws in my comparisons there but I'm sitting here patting the shit out of my own back for that analogy solely on the belief that Mike 100% views himself as Winston Churchill. I mean that's just an absolute fact. And unless they replace Carton in the next month I think he stays on another few months just to play the hero.
---
---