Follow @yourboyham11 on Twitter and
Like What's The Action on Facebook
---
---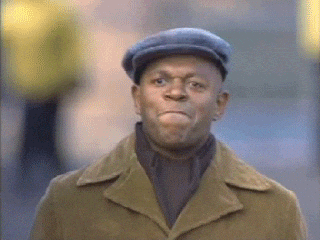 Bravo Aaron. BRA-fuckin-VO. Put those twitter bullies right in their fucking place.
---
Now before you jump all over Aaron here, let's just remember something. While it may be preposterous to compare yourself to Michael Jackson… and call yourself and Michael "the only ones" of your kind… and claim you haven't had a chance to reinvent yourself… and brag about spending A LOT of time as a child with the most notorious sex offender maybe ever… and call people bullies for disagreeing with you… and to claim you're the heir apparent to the King of Pop when you haven't made music in ten years… let's just remember one thing…
He made Aaron's Party…
… Aaron's Party.
---
Thriller, Beat It, Billie Jean… Aaron's Party, I Want Candy, That's How I Beat Shaq… At worst we call that a draw.
So go ahead and make fun of Aaron Carter's twitter meltdown all you want. Make fun of him for calling people bullies and for not making music for 17 years. Just don't forget another tortured artist and his struggles later in life.
His name was Michael.
Did you even know him bro?
Yeah… didn't think so.
---
---
P.S.   Aaron Carter just told us that Michael Jackson "passed him the torch" as the King of Pop, then retweeted everyone who disagreed by calling them bullies. What A Time To Be Alive.
---
---
Read more from What's the Action here.
Email me at ham@whatstheaction.com.
Follow on Twitter @yourboyham11.
And Like the What's The Action Facebook Page.