Follow @yourboyham11 on Twitter and Like What's The Action on Facebook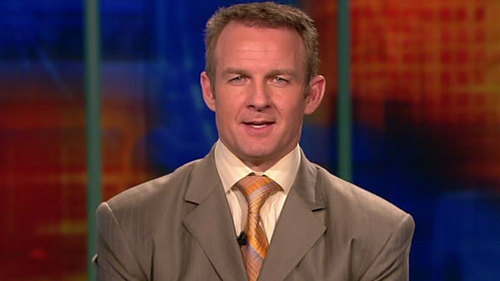 2 days b4 heart surg & 2 weeks AFTER heart surg. Investing in my health has paid off! Thx to fans & @espn 4 support https://t.co/h7nRlXu0tq—
Merril Hoge (@merrilhoge) October 21, 2015
---
---
Hey Merril sweet cock dude. Oh and also congrats on the successful Heart surgery, that too. I don't really see how this message couldn't be accomplished with a pair of shorts on or even just a normal picture of you in a full suit with that Triple Windsor tied tight, but if you want to show the world that Factor Cock than have at it.
Line that Factor Cock up in a Power I Formation, get a SEAL HERE and a SEAL HERE to open up a nice little hole, and let that Factor Cock break off a nice run. Touchdown. Merril Hoge has one of the most dynamic Factor Cocks in the NATIONAL FOOTBALL LEAGUE.
---
---
P.S.   #NeverForget that one time Merril Hoge responded to a fan complaining about the term "Factorback" by making a thousand grammar errors and signing it Merril (Factorback)
---
---
P.P.S.   You guys remember the Cold Water Challenge? Huge thing last summer. Raised a lot of money. Cold Water Challenge.
(I don't know why I got such a kick out of Merril calling it the Cold Water Challenge but I did. Factorback.)
---
---
Read more from What's the Action here.
Email me at ham@whatstheaction.com.
Follow on Twitter @yourboyham11.
And Like the What's The Action Facebook Page.