By Ham… Follow on Twitter @yourboyham11 and like us Facebook 
Bleacher Report — Carmelo Anthony reached out to me after I got drafted. He said, "Congrats, welcome to the team." I didn't have his number, so I texted back, "Who's this?" And then a few minutes later, he said, "This is Melo" with his No. 7 as the "l." I met him actually when I came for my Knicks' tryout for the first time. We've talked a couple of times since then.
---
So perfectly Melo. I'm sure the fat CEO has that trademarked this stupid Me7o shit months ago. I would love to be in the business meeting when he came up with this. He and his 58 consultants sitting in a big boardroom, brainstorming ideas for what the fuck they are possibly going to use his office space for.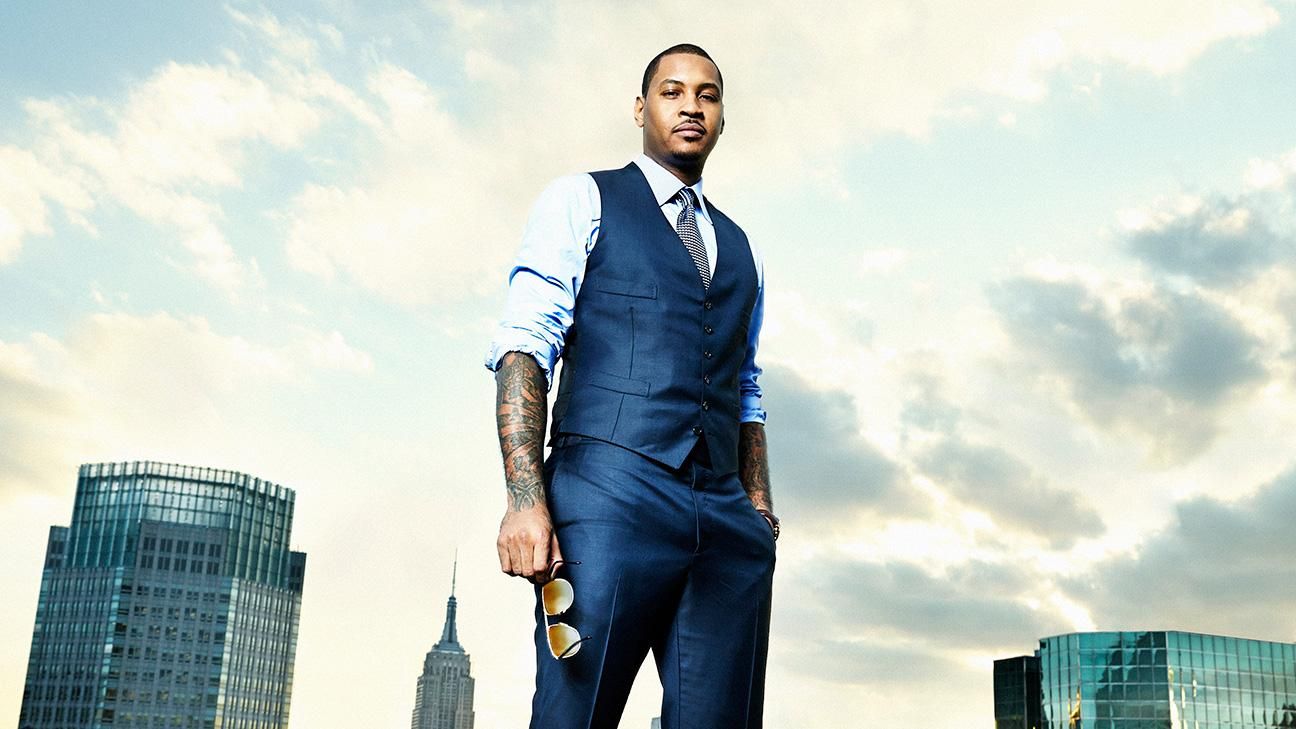 One guy is just there doodling, waiting for the meeting to be over so he can collect his paycheck and go home. He starts playing around with MELO and the number 7 and WHAM, brilliant idea. Except I imagine it going down like Dennis stealing one of Dee's ideas in Always Sunny.
"Hey Carmelo look at the letter L in your name. Doesn't it kind of look like an upside down Seve–"
"Hold on Rick, let me stop you for a second. Guys, you know what I just realized, the letter L in my name looks like an upside down seven."
And just like that, Fat CEO Melo had his first business idea. The "Me7o."
And holy shit is it stupid. Some of the worst #Branding of any #Superstar I've ever seen. I still have no idea how to say it. Is it the Melo Seven? Because I look at that thing and say, "Mel-Seven-Oh," every time. Every single time. Maybe my dumb brain just can't get around that. But it still looks stupid. Just one more reason to hate him. Fuck I wish he 7igned with Chicago.
.
Read more from What's the Action here
Follow on Twitter @yourboyham11